Guided tour and group tasting
Prix régulier
$22.00 CAD / personne
Prix régulier
Prix en vente
$22.00
Prix ​​unitaire
par
Vente
Épuisé
Would you like to take advantage of the activities offered by the vineyard as a group (10 people or more)?
Live the experience of a private guided tour in the company of a guide who will introduce your group to our history, our Nordic viticulture and a selection of our wines.
The activity includes:
Exterior visit of the vineyard
Seated tasting of 4 wines in a private room including a souvenir glass bearing the effigy of the Vineyard.
Schedule and duration

• Private group visits are available all year round by reservation except for the months of September and October.

• Duration: 1 hour approx.
Useful information
Language

Group visits are in French. Please contact us to confirm availability in English.
Share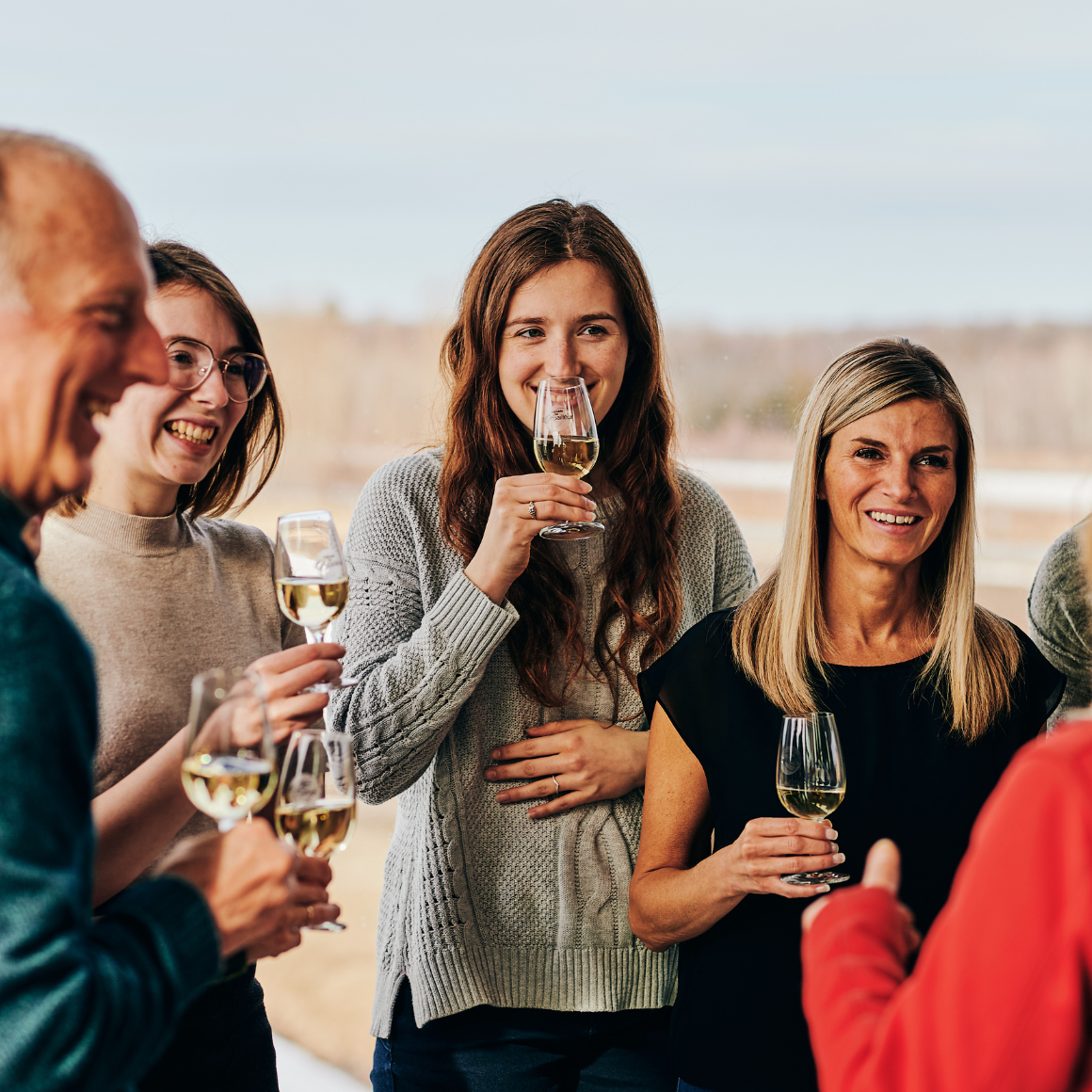 The Artisan experience at work
A visit to us
To visit an ÉCONOMUSÉE® is to discover a profession or a practice stemming from long-lasting know-how, which has evolved over time or which has been passed down from one generation to the next. It is to go to the privileged meeting of a passionate craftsman.
The Artisans experience at work