L'Orpailleur and Union Libre
In 2021, the Vignoble de l'Orpailleur acquired Union Libre. We believe in the great potential and in the future of Quebec vitiviniculture. Pioneers of this viticulture, we founded the Vignoble de l'Orpailleur in 1982 and we have since been at the heart of the incredible wine development of the province.
A new vineyard? What an adventure ! Union Libre is already marked by its history: we will continue the work done, preserve its terroir, develop the production of quality wines, with unique expressions. This with its own grapes, its vinification and aging in its cellar and the welcome within its walls.
Terroir
Located 170 meters above sea level, the Vineyard located on one of the most beautiful hillsides in Dunham with a 180 degree view, from the Adirondacks in the south, to the Montérégiennes in the north.
A millennial forest past giving a soil very rich in minerals and organic matter, on a subsoil composed of slate strata.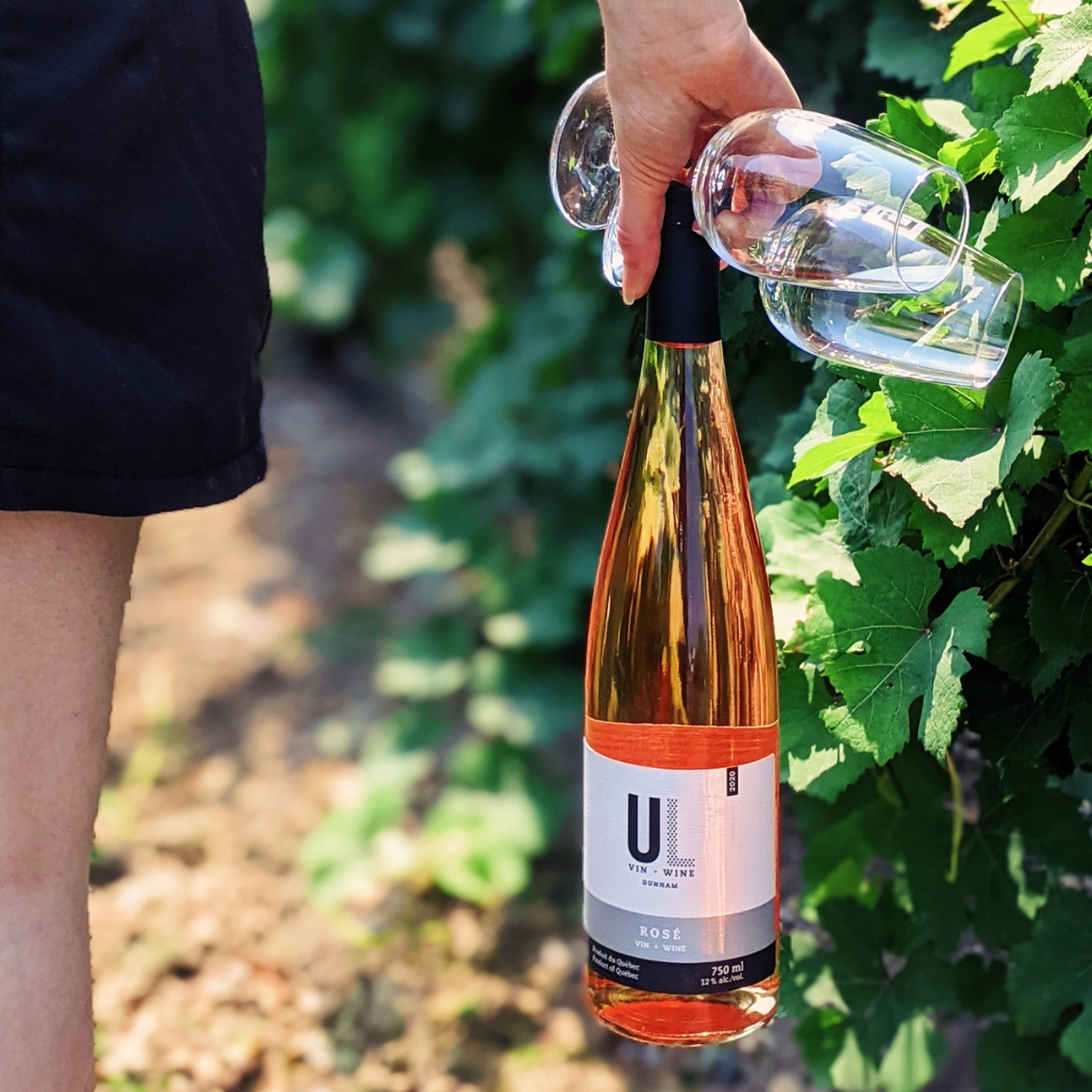 UL wines
UL, the free union of an exceptional terroir for exceptional wines.
The UL cuvées come from the vineyards of the estate located on one of the most beautiful hillsides of Dunham, whose soil is rich in minerals and slate strata.
Our wines express the unique character of our terroir and are characterized by a distinct freshness and minerality. Our hillside vines are lulled with the seasons by spectacular sunsets.
Union Libre wines
Where can I find UL ciders and wines?
Our cuvées are distributed in grocery stores and in specialized shops across Quebec as well as in SAQ .
The list of points of sale
Join Free Union
The Domaine is located in Dunham, a 5-minute walk from the Vignoble de l'Orpailleur in the heart of the Brome-Missisquoi Wine Route in the Eastern Townships tourist region.
Contact details
Union Libre cider and wines
1047 Bruce Road,
Dunham, QC, J0E 1M0
(450) 295-2223
info@unionlibre.com

Business hours
June 7 to October 31, 2023

Monday: Closed
Tuesday: Closed
Wednesday: 10 a.m. to 5 p.m.
Thursday: 10 a.m. to 5 p.m.
Friday: 10 a.m. to 5 p.m.
Saturday: 10 a.m. to 5 p.m.
Sunday: 10 a.m. to 5 p.m.