Paniers cadeaux gourmands
Pour vos clients, vos employés, vos fournisseurs ou vos amis.
Choisissez parmi une sélection de paniers cadeaux ou d'emballage en boutique déjà prêt à offrir.
- ou -
Faites-nous part de votre budget et nous vous guiderons pour créer un panier personnalisé aux saveurs fièrement québécoises!
Choisissez le/les vins de votre choix, puis complétez votre panier gourmand en ajoutant au choix:
des coupes à l'effigie du vignoble;
des produits que tels que des pâtés, terrines, foie gras, confits, produits de l'érable et de miel.
Saviez-vous que vous pouvez commander des étiquettes personnalisées entièrement à votre goût et/ou aux couleurs de votre entreprise? Pour les détails, consultez la page bouteilles personnalisée.
Contactez-nous!

Pour plus d'informations et effectuer une commande, veuillez contacter Lucie Bilodeau: (450) 295-2763, poste 231 ou lucie@orpailleur.ca
Livraison
Bouteilles de vin personnalisées

Pour commander des bouteilles personnalisées, veuillez noter:
- Commande minimum de 24 bouteilles d'un même vin.
- Prévoir 2 semaines pour la livraison à partir de l'approbation de l'étiquette.
Share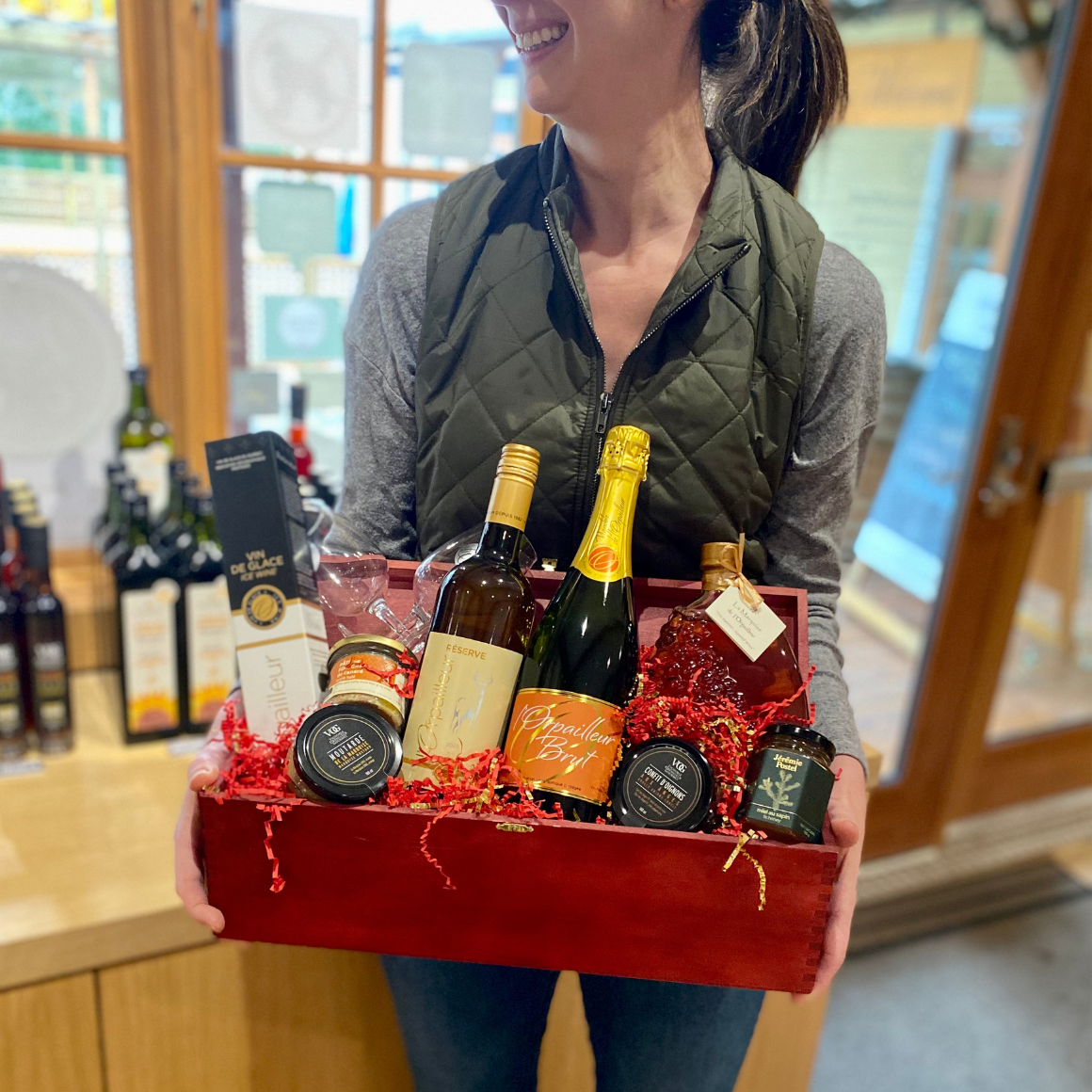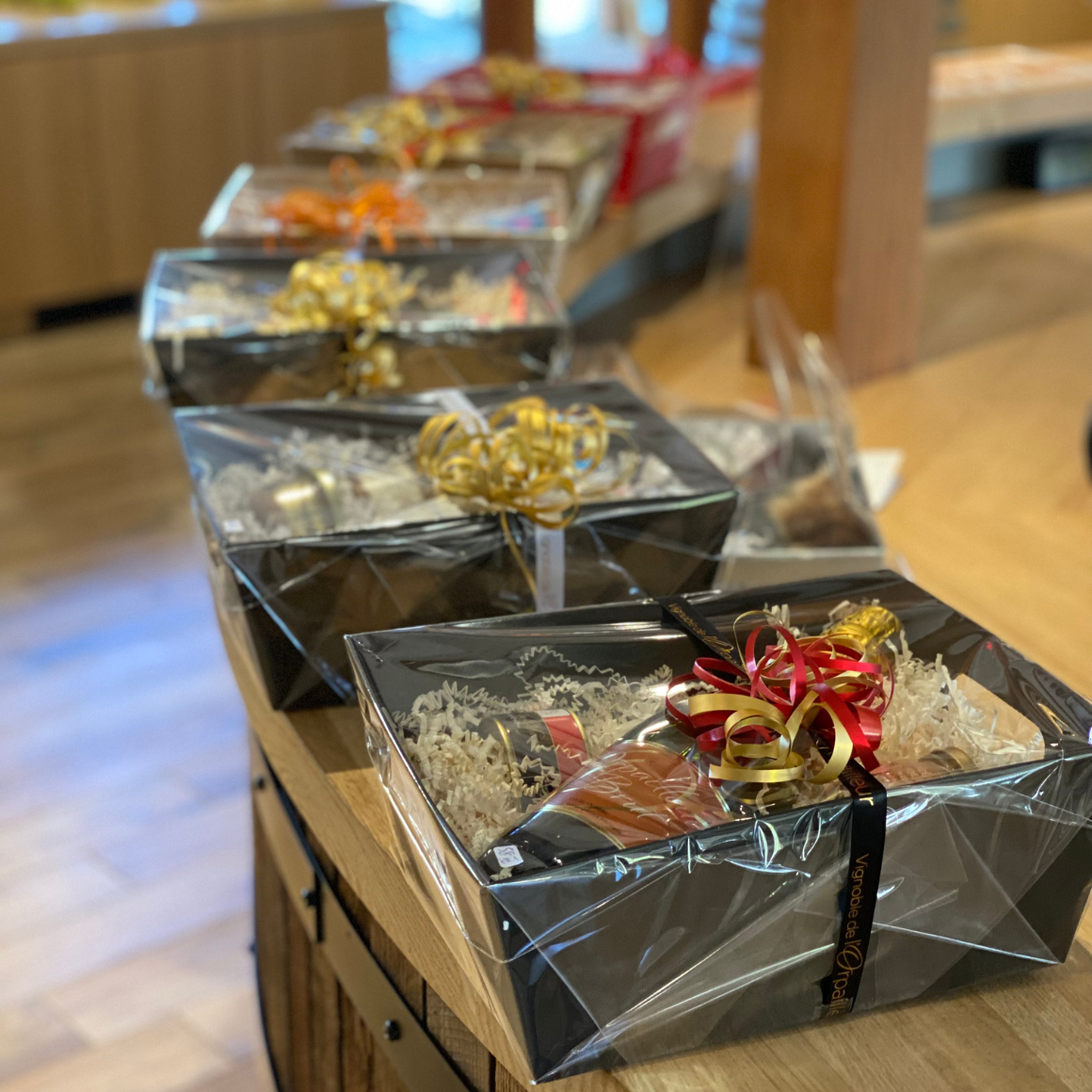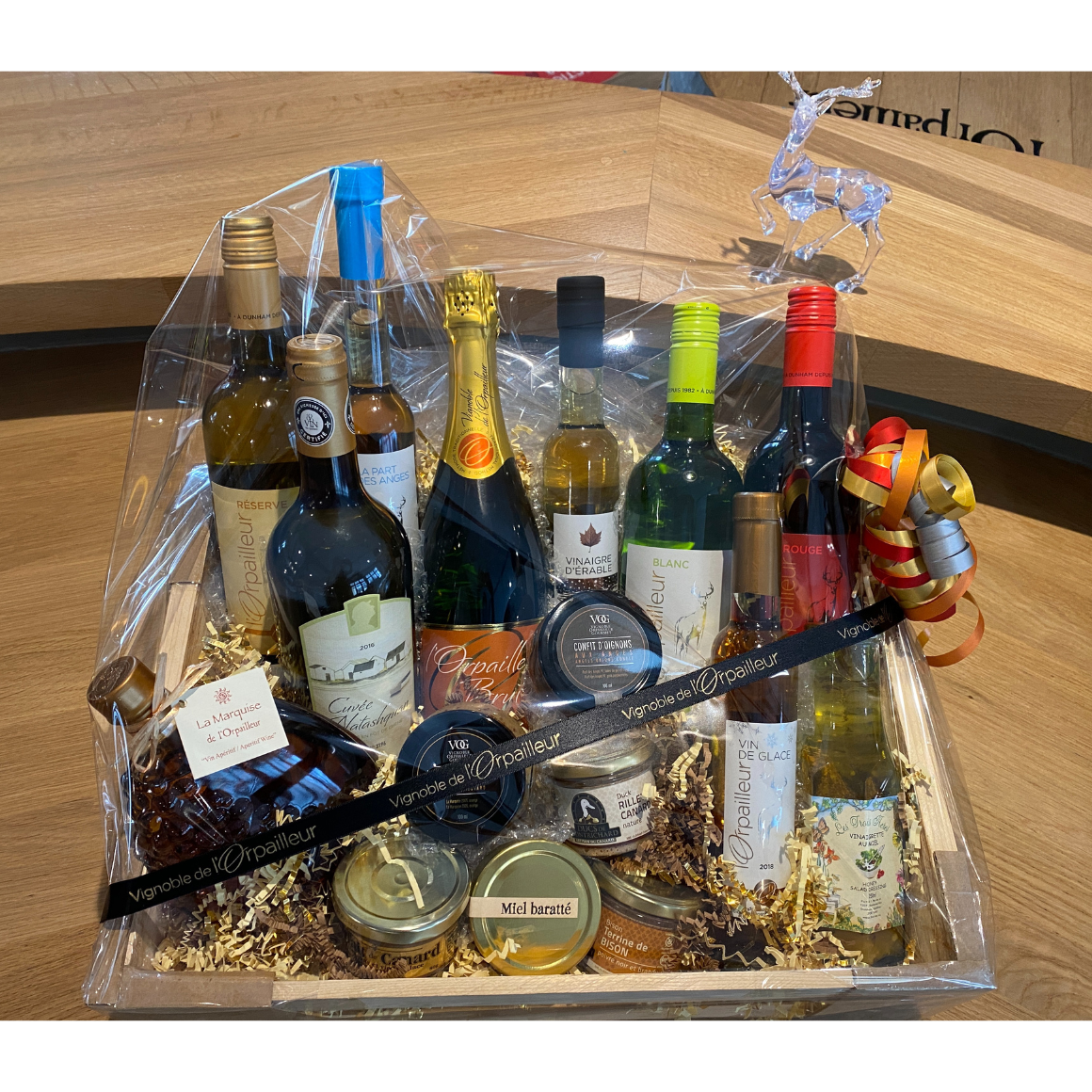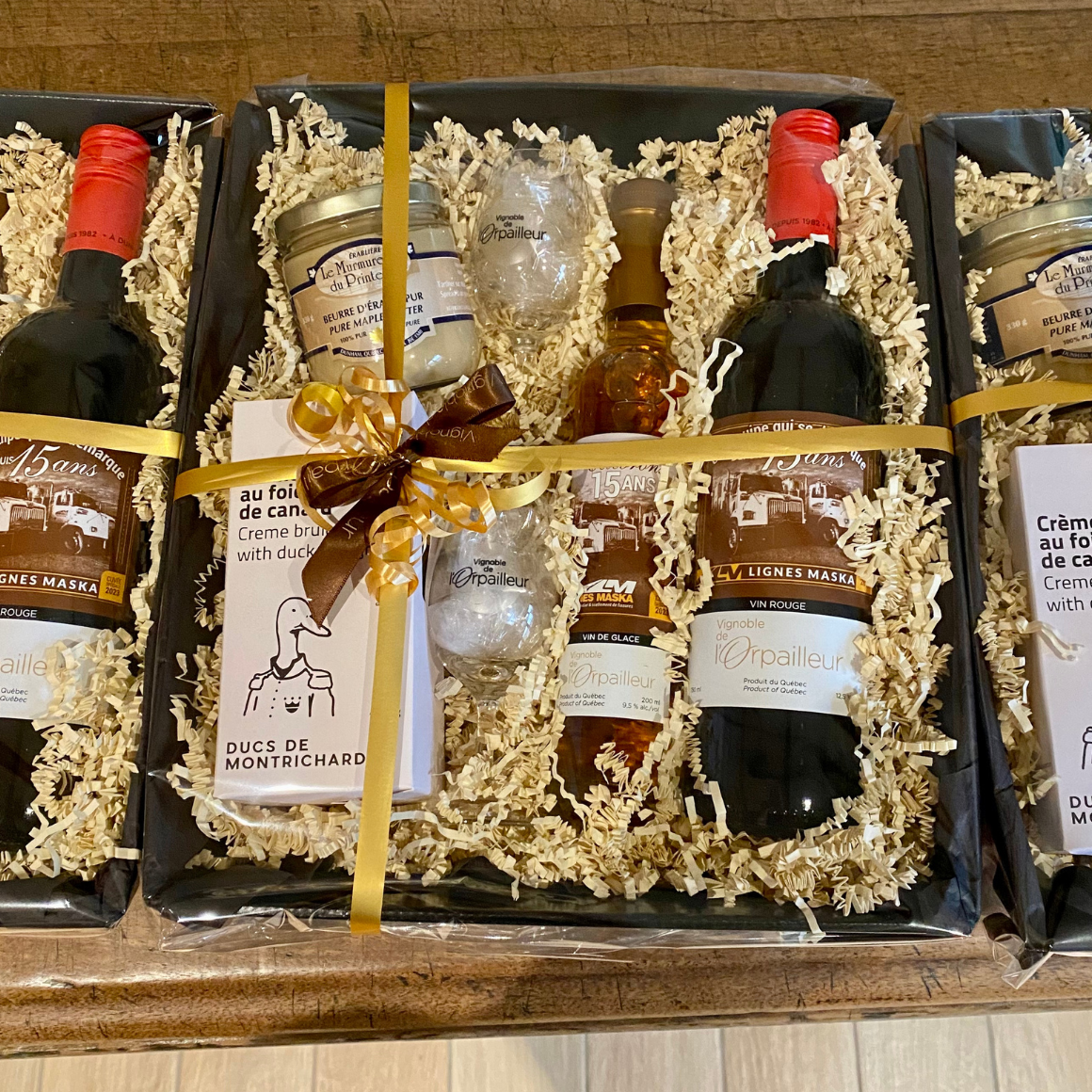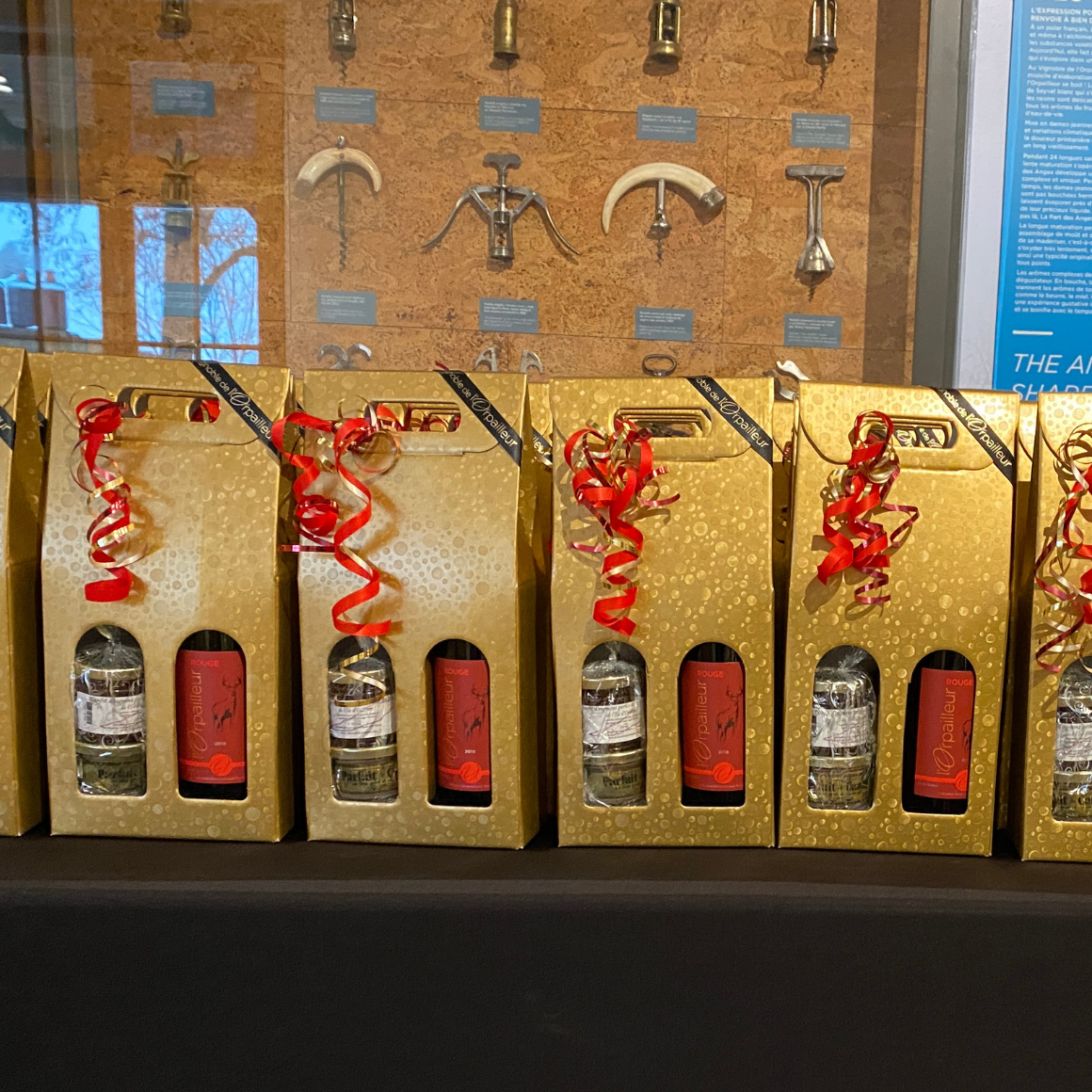 The Artisan experience at work
A visit to us
To visit an ÉCONOMUSÉE® is to discover a profession or a practice stemming from long-lasting know-how, which has evolved over time or which has been passed down from one generation to the next. It is to go to the privileged meeting of a passionate craftsman.
The Artisans experience at work