Marquise de l'Orpailleur
Prix régulier
Prix en vente
$22.00
Prix ​​unitaire
par
Vente
Épuisé
*Minimum order of 12 bottles of wine
Rosé wine with maceration of citrus fruits and spices in a cherry red color with brilliant reflections. La Marquise has a generous nose of citrus fruits and grenadine. The palate is festive with an explosion of fruit aromas, notes of chocolate and candied orange zest as well as a slight vanilla finish.
Grapes: Vidal, Frontenac
16% alc./vol. / 500ml
First vintage: 2000
Download the technical sheet
Pairings

Serve as an aperitif or with candied pineapple in maple syrup, bundle of apples and cocoa, figs and honey, carrot cake, white chocolate mousse.
Reviews

"The dress is a beautiful amber color. On the nose, there are aromas of flower, mandarin peel and orgeat which are found on the palate with notes of fresh grapes. Soft and well balanced, long and pleasant with a slight bitterness on the finish which gives it freshness. A most romantic aperitif. »
- Thierry Debeur – The little Debeur

"It was the time when Pagnol brought his characters to life, it was the time when Provence shone, overwhelmed with smells, light and sun. When people met on Sunday afternoons, we used to serve Vin de Marquise. Each house had its recipe, each house had its flavor. The men spoke loudly, the women were no exception, but the most important word was the one that was not said. This love that made everything beautiful, that we were good together and that made people laugh out loud. We tried to recreate the happiness and poetry of that time, so let's raise our glass, close your eyes and be happy. »
-MG
Recommended custody

High aging potential - kept in the right conditions, it will only get better with time.
Share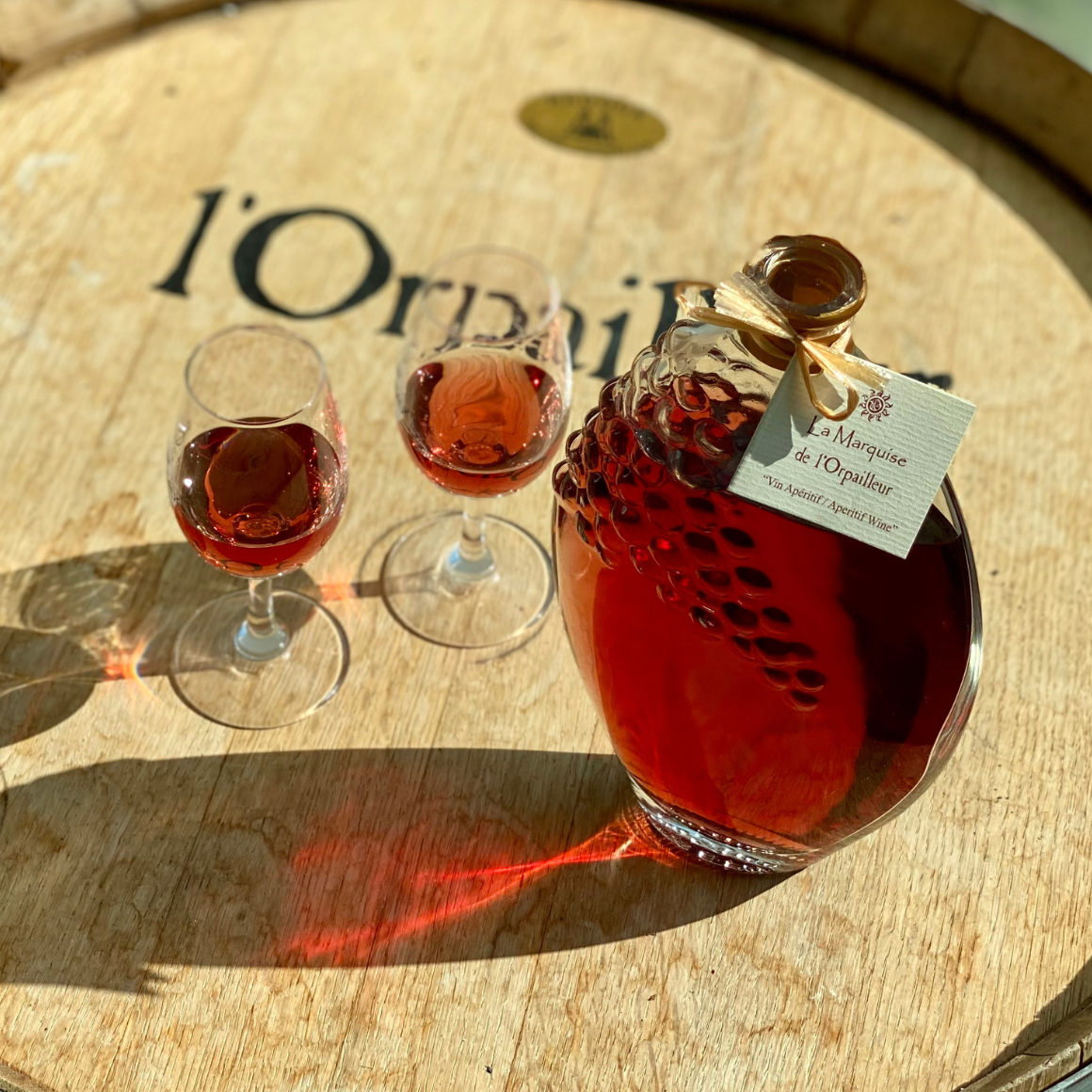 Our wines, from our land to your glass
We are proud to produce Quebec wines and firmly believe that our nordicity carries a typicity.
About our wines