Part des Anges
Prix régulier
Prix en vente
$19.00
Prix ​​unitaire
par
Vente
Épuisé
*Minimum order of 12 bottles of wine
The complex aromas leaves any taster dreaming. On the palate, walnuts and prunes are present. Then come the roasting aromas, other notes such as butter, honey and caramel make this product an unforgettable experience.
Grapes: Seyval
17% alc./vol. / 200ml
First vintage: 1993
Production method
The winemaker chooses the most golden bunches from his vineyard and blends the juice with the eau-de-vie. This blend will then be transferred to demijohns outside the buildings where a long aging process begins with alternating harsh cold, spring mildness and summer heat. During a minimum of 24 seasons, a slow maturation takes place, developing a complex and unique bouquet. As the container is not sealed, he lets part of his wine evaporate over time. Isn't that the Angels' Share?
Pairings

As an aperitif, as a digestif, with roasted scallops and lemon butter emulsion, charcuterie, pastries, blue cheese and goat cheese.
Reviews

"A curiosity from Seyval, raised in demijohns, unpolished and subject to the climatic fluctuations of Quebec winters. This gives an intense wine full of flavors of candied fruit, punctuated by a slight rancio character which adds to its originality. At the end of the meal with cheese, it's happiness! »
- Nadia Fournier - The Phaneuf Wine Guide

« A beautiful depth, taste... it makes me proud to be from Quebec! »
-Philippe Lapeyrie
Recommended custody

Kept in good conditions, it is a product which can be kept for several years and which evolves over time.
Share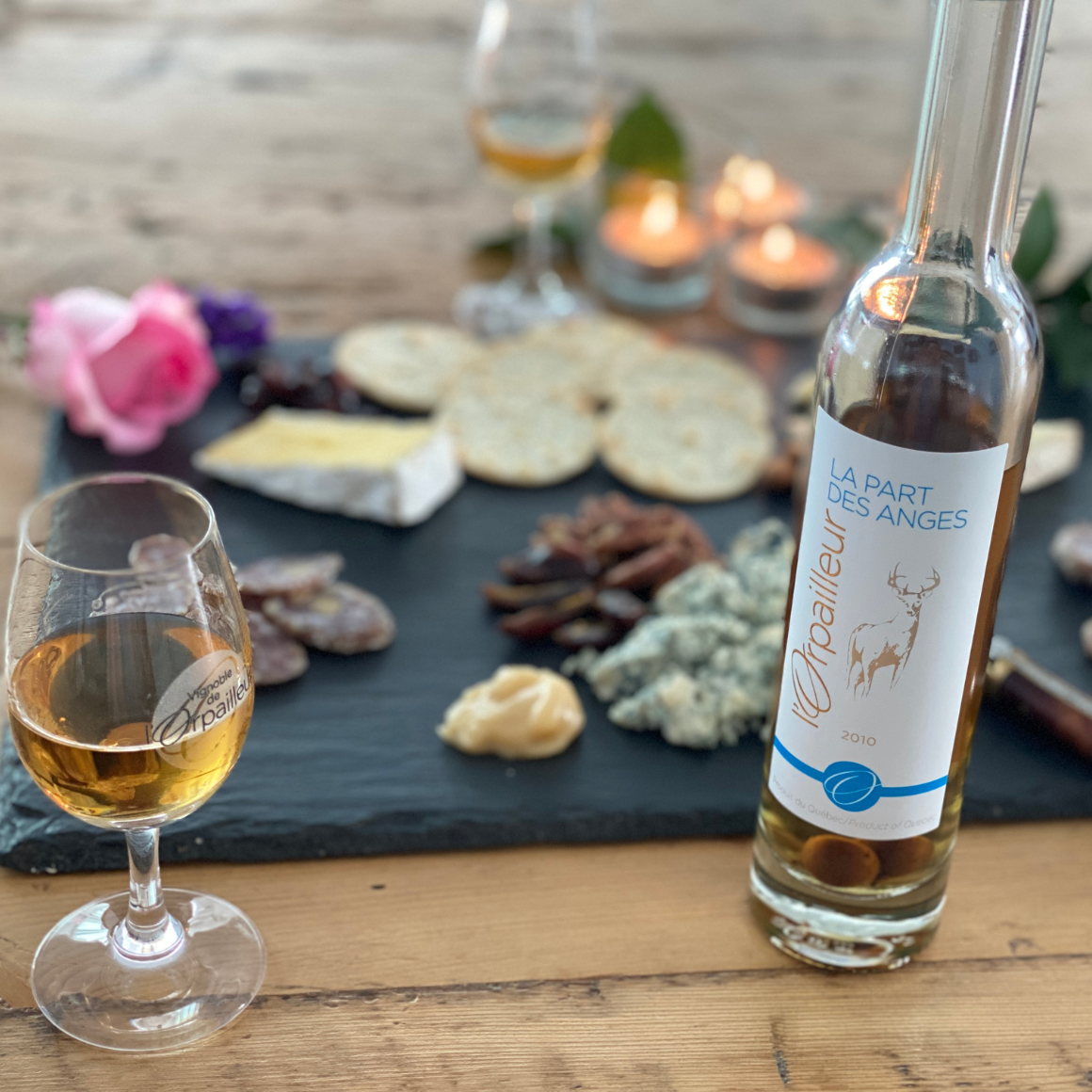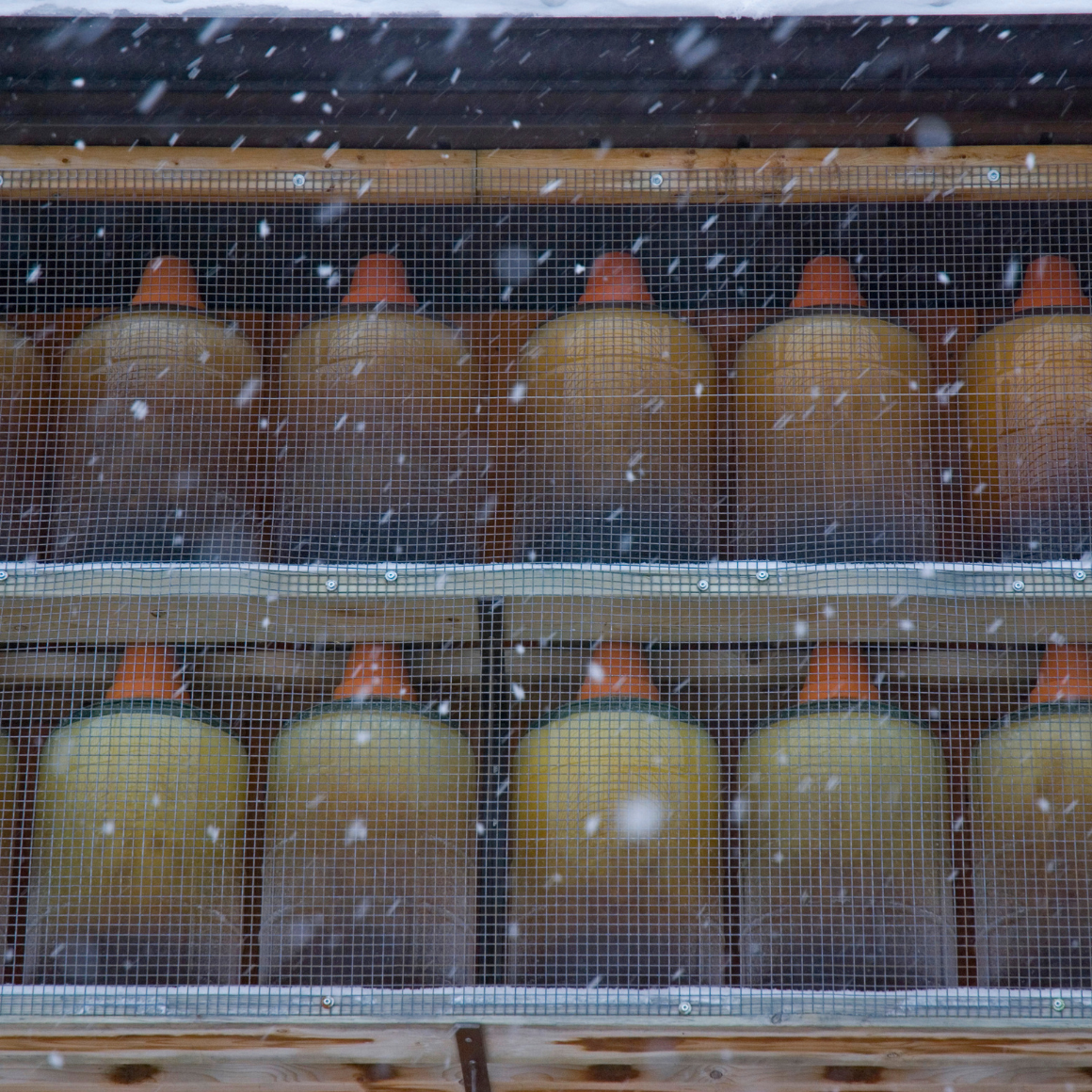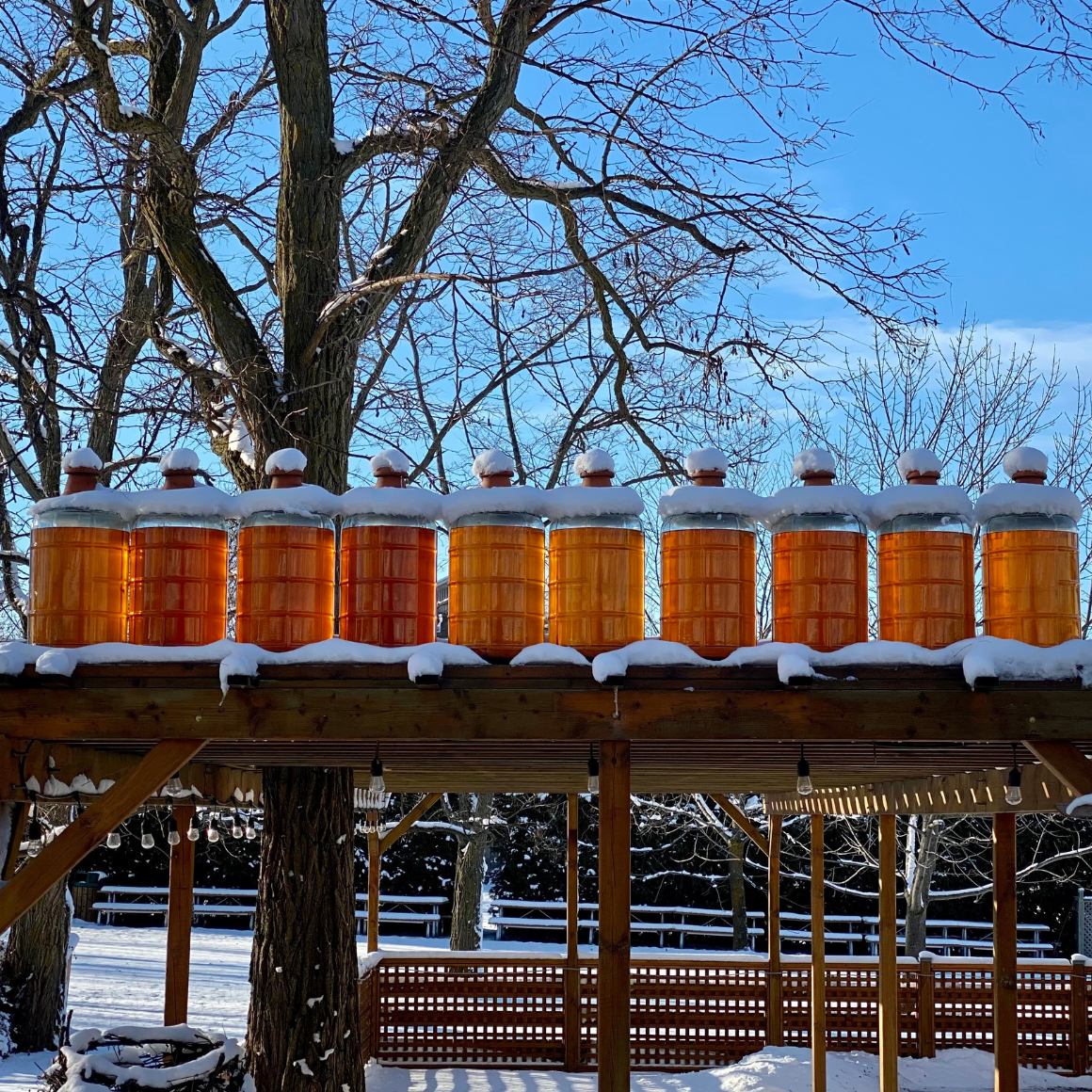 Our wines, from our land to your glass
We are proud to produce Quebec wines and firmly believe that our nordicity carries a typicity.
About our wines