l'Orpailleur Rouge
Prix régulier
Prix en vente
$16.00
Prix ​​unitaire
par
Vente
Épuisé
*Minimum order of 12 bottles of wine
Wine of intense ruby ​​color with violet reflections. Charming nose with aromas of cooked and slightly jammy berries. Its mouth, faithful to the nose, asserts itself with its flavors of cooked berries with a light touch of orange marmalade. This red wine from Quebec, the most popular in the SAQ, is delicate and meticulously composed. It ends its journey with a round and fruity finish. One of our finest cuvées.
Grapes: Frontenac, Marshal Foch
12.5% ​​alc./vol. / 750ml
First vintage: 1998
Pairings

Perfect for enhancing your pasta, tomato and basil bruschetta, a ham and cheese quiche, a tuna skewer, or a good homemade hamburger.
Reviews

"Since the 30 years of existence of the vineyard, the season has been extended by 4 weeks, which makes it possible to obtain optimal conditions for the production of red. Its intense nose at first tends to fade over time. We find aromas of red fruits, raisins, prunes and damp earth. On the palate, you will have a wine that has a certain freshness associated with rather supple tannins.
- Robert Rheault, French Canada

"Very nicely fruity, attack on the palate nervous, supple, with fruit and notes of tobacco. Clean and well done. »
- Nadia Fournier, Phaneuf Wine Guide 2020
Awards and Recognition

BRONZE | 2015 Great Wines of Quebec Competition
GOLD | 2014 Great Wines of Quebec Competition
SILVER | 2007 Great Wines of Quebec Competition
SILVER | Nations Cup 2002
Recommended custody

4 years following its vintage
Share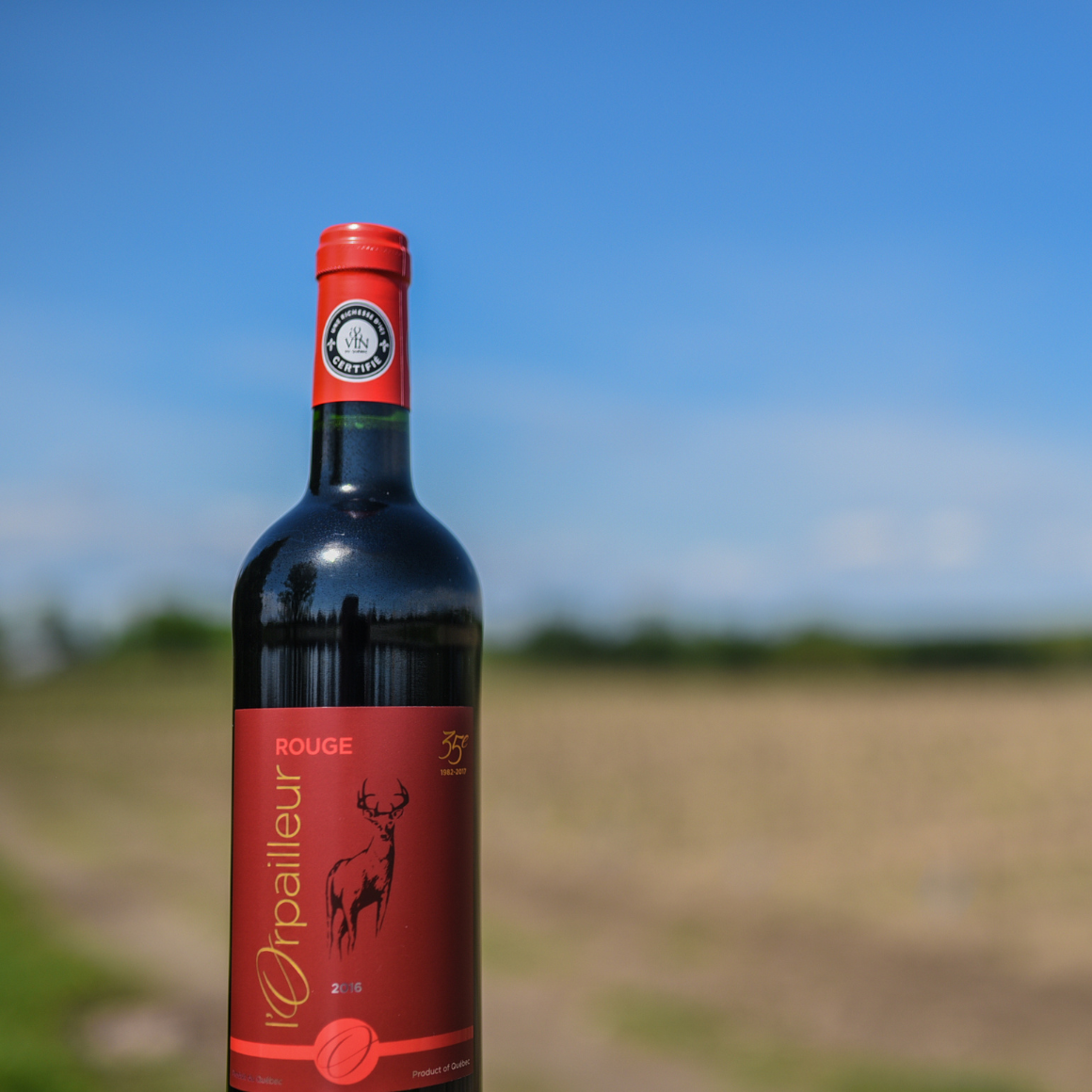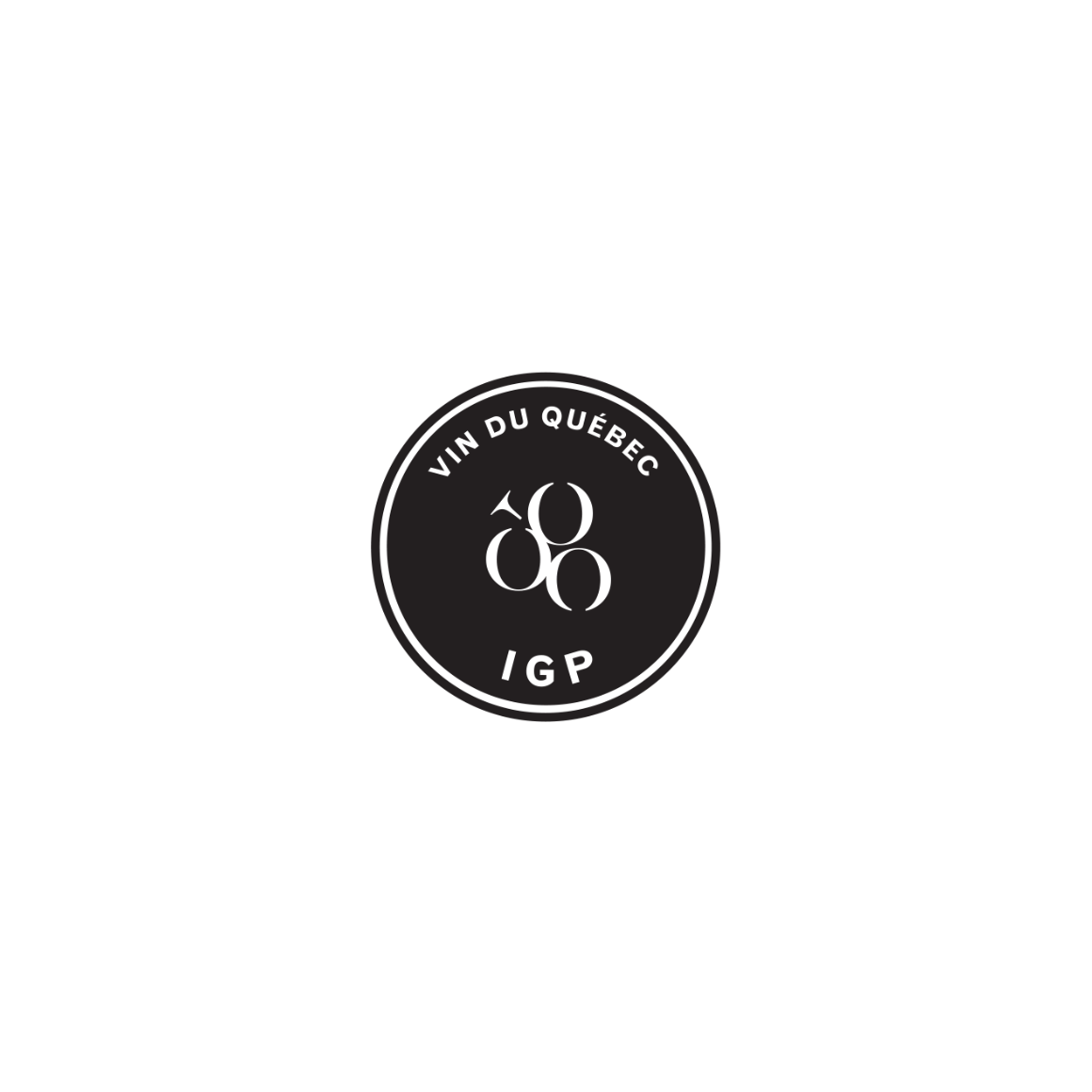 This wine is certified IGP Vin du Québec
Wines certified by the Protected Geographical Indication (PGI) are 100% grown and produced in Quebec. So you know it's an authentically local wine.
A certification that tastes just as good... we'd be crazy not to!
Our wines, from our land to your glass
We are proud to produce Quebec wines and firmly believe that our nordicity carries a typicity.
About our wines