l'Orpailleur Gris
Prix régulier
Prix en vente
$16.00
Prix ​​unitaire
par
Vente
Épuisé
*Minimum order of 12 bottles of wine
Semi-dry gray wine with a seductive brilliance. On the nose, we find Muscat and notes of lychee as well as aromas of rose. The palate is ample, round and balanced. There are flavors of exotic fruits, peach and flowers.
Grapes: Vidal, Muscat osceola, Muscat of New York

12.5% ​​alc./vol. / 500ml

First vintage: 2001
Download the technical sheet
Pairings

Ideal as an aperitif but also with seafood and certain Asian dishes including sushi; chicken liver mousse, Cajun chicken fajitas, apple pie or fruit salad!
Reviews

"Produced for the first time in 2001, to mark the twentieth anniversary of the vineyard, this semi-dry wine is made from Vidal, Seyval and Muscat from New York, which is undoubtedly no stranger to its aromatic impetus and its mouthfeel. Sweet and fragrant, but not oily. A very good wine to accompany Indian cuisine. Four stars to emphasize its originality. »
- Nadia Fournier, The Wine Guide
Awards and Recognition

GOLD | Nations Cup 2014
GOLD | The Great Wines of Quebec 2013
Award | Nations Cup 2013
GOLD | Magog-Orford Harvest Festival 2011
SILVER | Nations Cup 2009
GOLD | Nations Cup 2008
GOLD | Nations Cup 2007
SILVER | Nations Cup 2006
Recommended custody
Share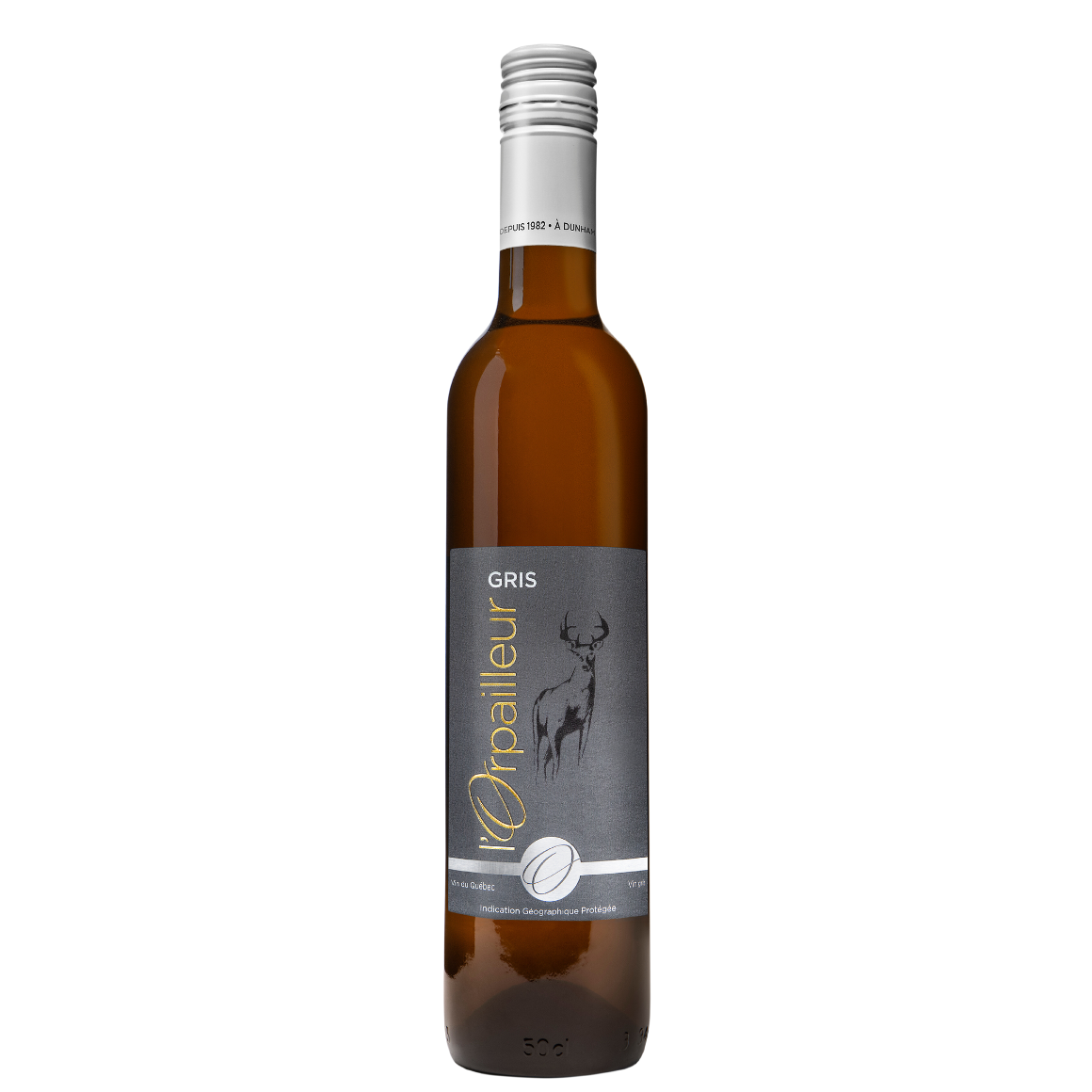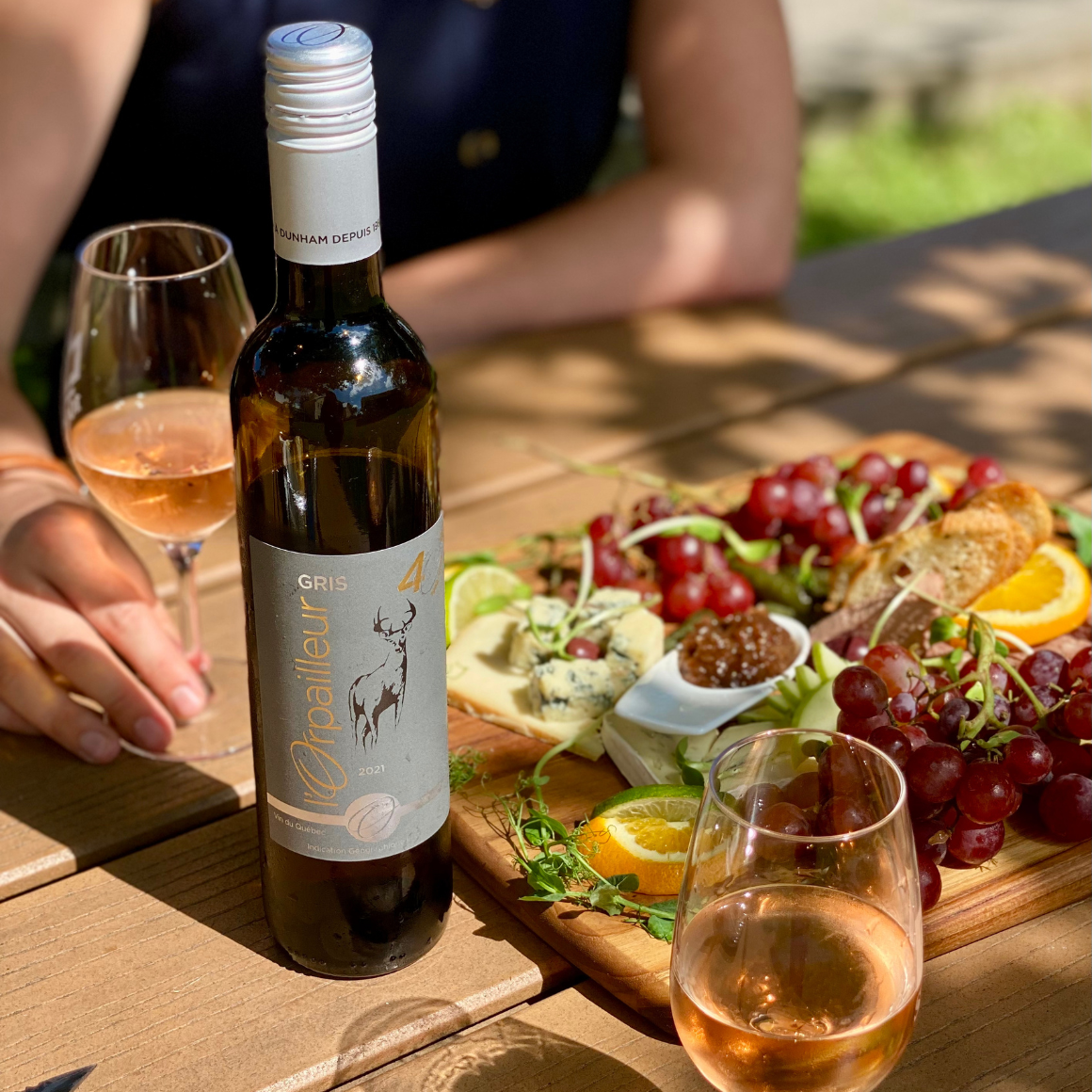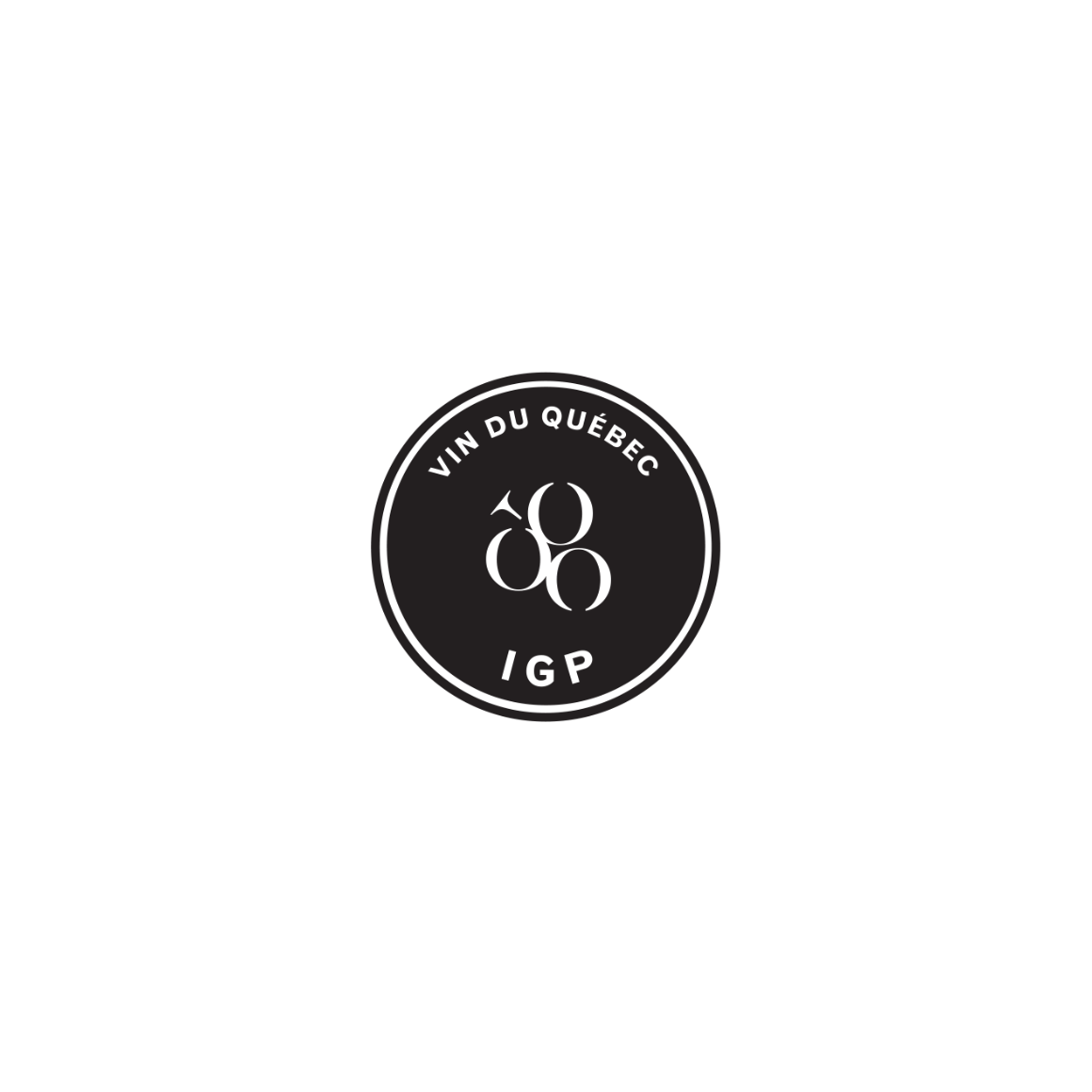 This wine is certified IGP Vin du Québec
Wines certified by the Protected Geographical Indication (PGI) are 100% grown and produced in Quebec. So you know it's an authentically local wine.
A certification that tastes just as good... we'd be crazy not to!
Our wines, from our land to your glass
We are proud to produce Quebec wines and firmly believe that our nordicity carries a typicity.
About our wines