l'Orpailleur Gewurztraminer
Prix régulier
Prix en vente
$28.00
Prix ​​unitaire
par
Vente
Épuisé
*Minimum order of 12 bottles of wine
This assertive and deliciously delicate Gewurztraminer will please you. Its color is pale yellow with pink and gray reflections. The nose is flattering with rich and varied notes. We find aromas of rose, mango, pineapple and a touch of thyme. The mouth is faithful to the nose. It is a fresh, silky and balanced semi-dry wine.
Varietal: Gewürztraminer
12% alc./vol. / 750ml
First vintage: 2018
Vintage 2021
From a batch of 1,700 bottles
Silver Medal, National Wine Awards of Canada 2022
Pairings

This variety goes very well with spicy dishes from Asian, Indian, Mexican and Moroccan cuisine, sweet and savory dishes such as duck breast with orange, characterful cheeses or even for dessert with crème caramel citrus.
Reviews

"The vines are still young, but give a wine with very distinctive aromas of rosehip, melon, lychee and ginger, which persist on the finish; dry, frank and of good behavior. Another impeccable success! Absolute favorite of the 2021 Guide with a prestigious Grappe d'or. »
- Nadia Fournier - The 2021 Wine Guide

"This Gewurztraminer uniquely combines the very aromatic character of the grape variety (jasmine, rose, lily of the valley, peach, mango, spices) with a low alcohol content and a lot of freshness. Semi-dry, tasty and with an irreproachable balance. »
- Véronique Rivest – The Press
Awards and Recognition

SILVER | National Wine Awards of Canada 2022
BRONZE | Finger Lakes International Competition 2022
BRONZE | Finger Lakes International Competition 2020
Recommended custody
Serving temperature

10 to 14°C – We recommend opening it 1 hour before consumption so that the wine can fully express itself
Share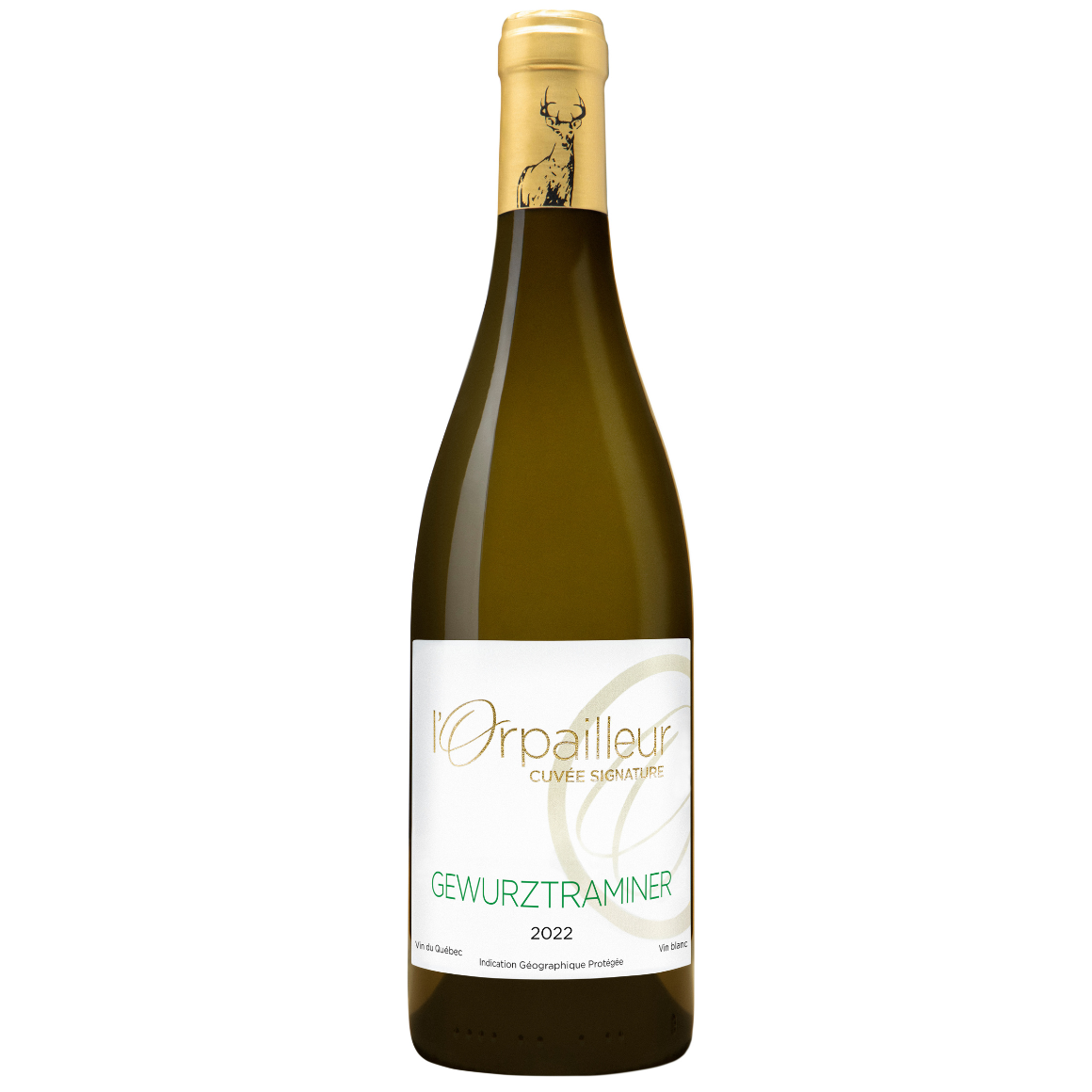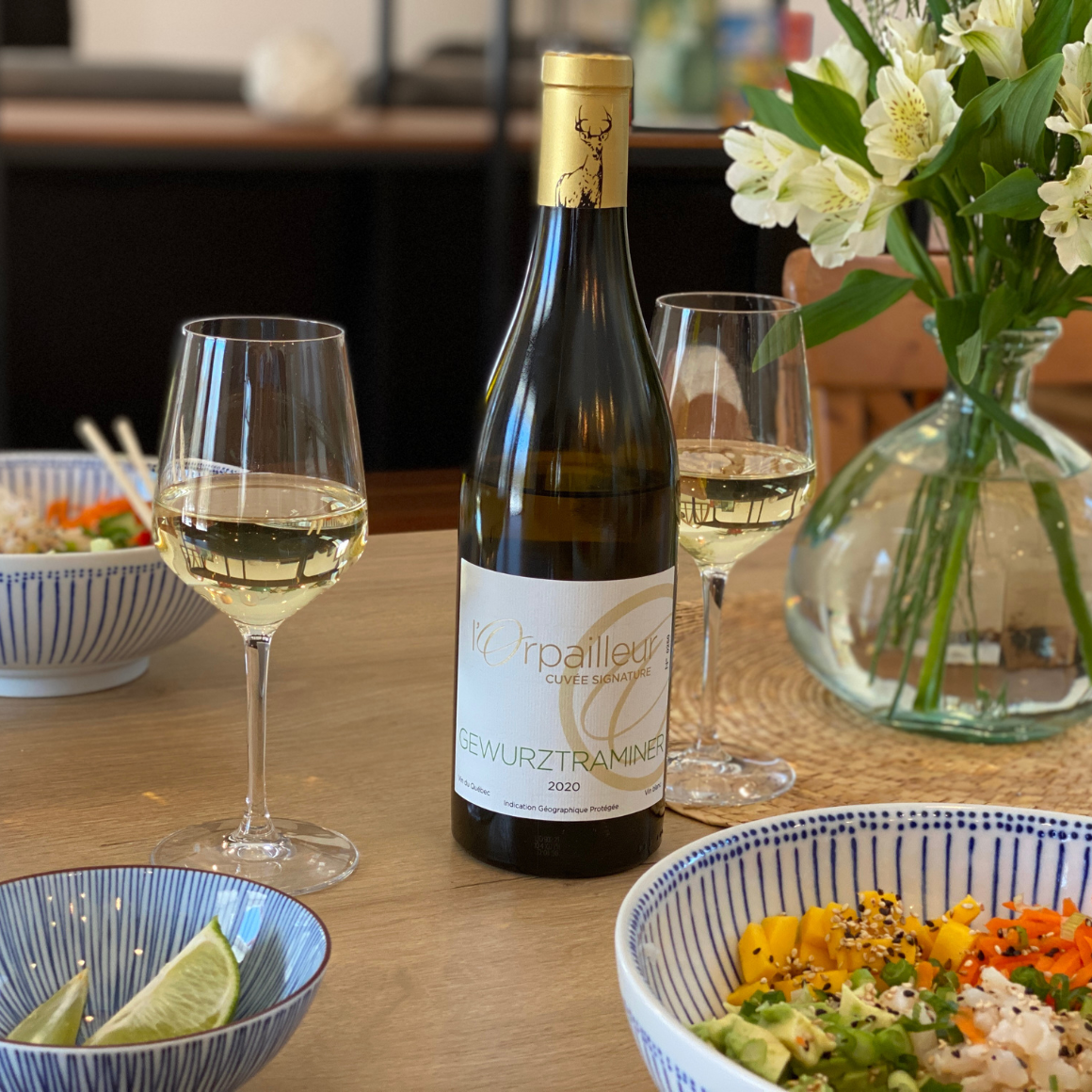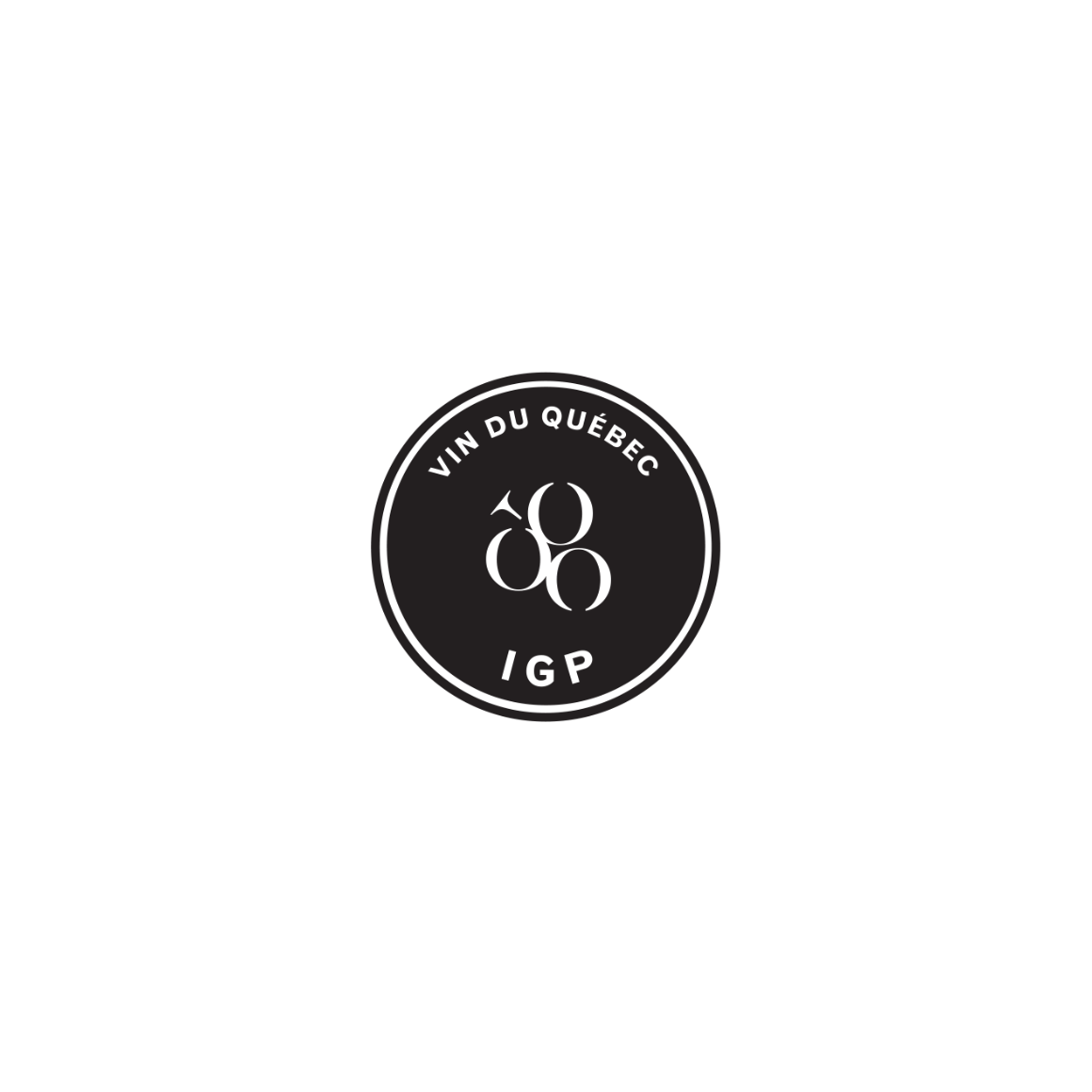 This wine is certified IGP Vin du Québec
Wines certified by the Protected Geographical Indication (PGI) are 100% grown and produced in Quebec. So you know it's an authentically local wine.
A certification that tastes just as good... we'd be crazy not to!
Our wines, from our land to your glass
We are proud to produce Quebec wines and firmly believe that our nordicity carries a typicity.
About our wines