l'Orpailleur Cabernet Franc
Prix régulier
Prix en vente
$28.00
Prix ​​unitaire
par
Vente
Épuisé
*Minimum order of 12 bottles of wine
This Cabernet Franc has a deep ruby ​​color. On the nose, we discover aromas of raspberry, liquorice, violet and a touch of pepper. It also has a chalky side with hints of cocoa. In the mouth we discern the violet. The wood is well melted and the tannins are tight.
Grape variety: Cabernet franc
12% alc./vol. / 750ml
First vintage: 2017
Production method
This cuvée is the result of a happy marriage between two vintages: 2020 and 2019. Both vintages were aged in French barrels for 12 months.
This cuvée comes from a batch of 1,400 bottles.
Pairings

Goes wonderfully with roast pork with red cabbage, roast chicken with root vegetables, grilled sausages with polenta and tapenade, penne with prosciutto and fontina as well as a plate of charcuterie and cheese.
Reviews

"Rather than a thirsty, fruity and alluring Cabernet Franc, Orpailleur's is in keeping with the style of those from Domaine Joguet in Chinon. The woody imprint is present, but it serves the classic profile of the wine well, especially after a few hours of opening. Lamb's lettuce, ripe tannins, a pretty fruit that emerges under notes of cigar box and undergrowth, and a long finish, crowned with noble bitters. An excellent wine that can be kept in the cellar until 2025-2027. ⭐️⭐️⭐️⭐️ 1/2"
- Nadia Fournier - The 2023 Wine Guide

"This grape variety wows the palate in this Quebec wine with its notes of black fruits, peppers and sweet spices. Massive tannins give way to a juicy finish that makes you want to have a second drink. wow! »
- Karyne Duplessis Piche - Chatelaine
Awards and Recognition

BRONZE | Finger Lakes International Competition 2020
BRONZE | All Canadian Wine Championships 2020
Recommended custody
Share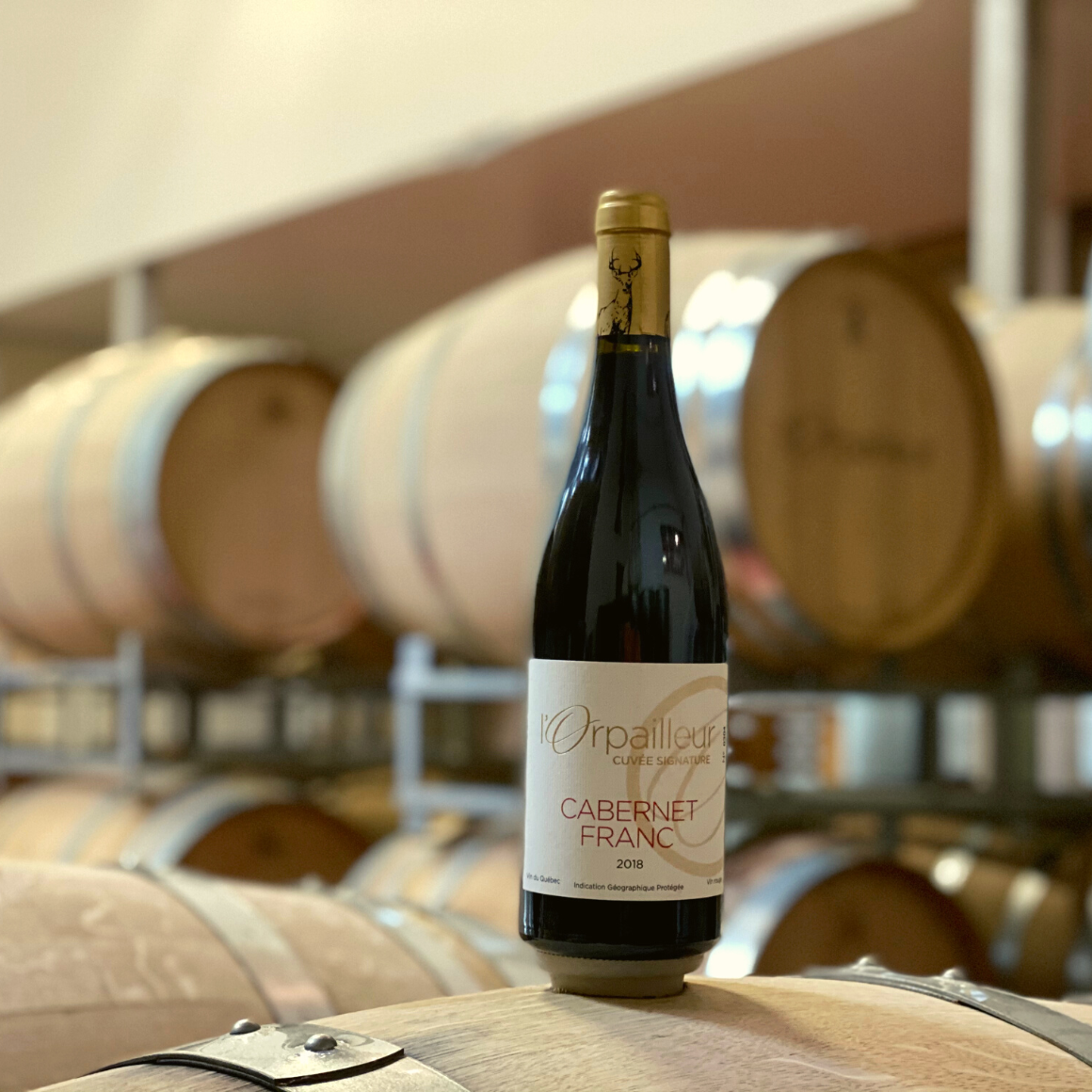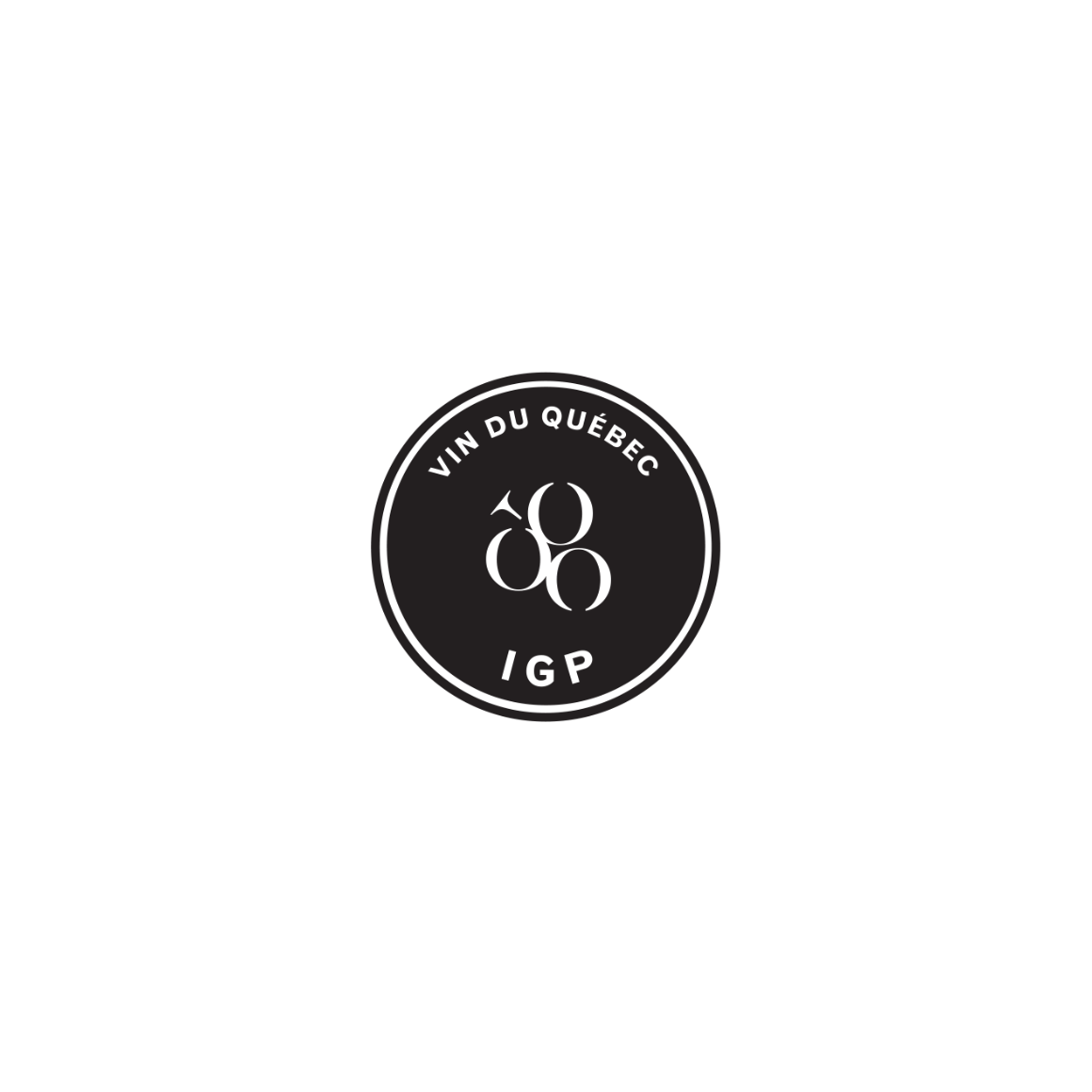 This wine is certified IGP Vin du Québec
Wines certified by the Protected Geographical Indication (PGI) are 100% grown and produced in Quebec. So you know it's an authentically local wine.
A certification that tastes just as good... we'd be crazy not to!
Our wines, from our land to your glass
We are proud to produce Quebec wines and firmly believe that our nordicity carries a typicity.
About our wines